Our Story
"One size does not fit all – The dedicated team of Zaecy knows this better than anyone. Hence, we value diversity and acknowledge that no two people are the same. We support you to exhibit your real self and versatility with our innovative designs, which are adapted to fit all body types and skin tones."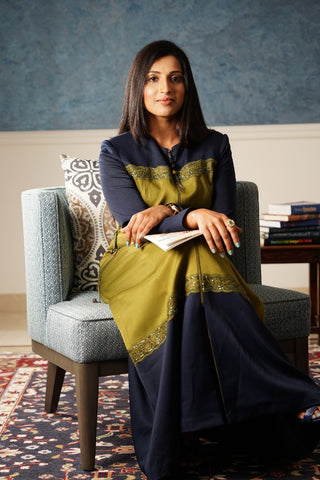 - Parvathy Achyuth, Founder and Chief brand orchestrator of Zaecy
When Parvathy Achyuth, the founder and chief brand orchestrator, launched Zaecy, she recognized a significant market gap where people who did not fit the ideal body type experienced self-consciousness and lacked the motivation to begin exercising. Being a family-oriented woman, she also noticed that despite being the glue that ties the family together, women frequently neglected their health and well-being. Originally intended to inspire women to take care of their health, the idea eventually evolved into the creative spirit of the family-oriented exercise.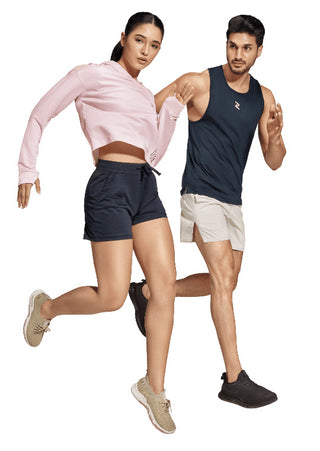 Families who move together, stay together, is what we at Zaecy passionately believe in. Hence, Zaecy's fitness apparel is designed to move with you, and the entire collection puts breathability, functionality, and versatility first. Every element in our collection has been thoughtfully created with the many stages of a family in mind. Our unique designs, which feature earth-toned hues and prints inspired by the universe, will prompt you to connect with your dear ones and Mother Earth. We provide an excellent selection of juniors, women's styles that are menstrual-adaptive, and activewear for men. With different cuts and unique silhouettes, wearers can choose what they're most comfortable with with the preferred coverage.

Zaecy's range of active and leisurewear makes everyone feel vibrant, happy, and confident. We offer top-notch apparel by leveraging the most modern fabric technology, designed with a holistic perspective on people's well-being to encourage everyone to be fit and have an active lifestyle. Apart from this, as a responsible business that values families, we will always urge you to care for and promote the happiness and health of you and your loved ones.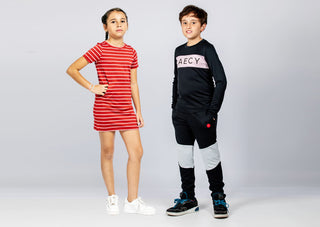 The meticulously chosen name "Zaecy" perfectly captures the essence of our brand. The name "Zaecy," is a combination of the names "Zaci" and "Shachi" and it represents a harmonious fusion of masculine and feminine energy. In African mythology, the God of Fatherhood is known as Zaci, while in Japanese Buddhist statues, Shachi is a mythological being that stands in for vigour and fortitude. In the holy Vedas, Shachi is a divinity that stands in for Shakthi (power). "Zaecy" means healing, compassion, and grace in addition to knowledge, might, and strength.