Vision
Zaecy journey began with a vision to create Athleisure wear that combines comfort, style, and innovation. From the very beginning, our focus has been on pushing the boundaries of fabric technology, ensuring our garments perform at their best, no matter the challenge
Mission
Our team of fabric experts and designers work tirelessly to develop cutting-edge materials that enhance performance and comfort. Through relentless innovation, we've pioneered fabrics that wick away moisture, provide optimal stretch, and offer superior breathability.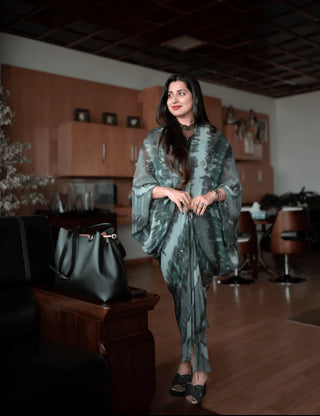 Zaecy was born out of a deep passion for empowering individuals to embrace an active and fulfilling lifestyle. Our vision is to redefine athleisure by creating innovative and stylish garments that seamlessly blend fashion, function, and sustainability. Our mission at Zaecy is twofold. Firstly, we strive to provide our customers with exceptional athleisure wear that enhances their performance and confidence. But beyond that, we aim to make a positive impact on the world. Our mission is to build a brand that promotes environmental sustainability, supports local communities, and creates opportunities for individuals to thrive. Sustainability is at the core of everything we do at Zaecy. From sourcing eco-friendly materials to implementing sustainable production processes, we are committed to minimizing our environmental footprint. We also partner with organizations that share our values to support initiatives focused on conservation, recycling, and promoting a circular economy.
At Zaecy, we believe that everyone deserves the opportunity to thrive. We prioritize creating job opportunities and supporting fair labour practices, both within our company and throughout our supply chain. By doing so, we contribute to the economic growth and well-being of the communities we work with.
Our ultimate vision is to see Zaecy become a global leader in athleisure, known not only for our exceptional products but also for our commitment to social and environmental responsibility. We envision a world where individuals feel empowered, confident, and connected to their communities through the positive choices they make, including the clothing they wear. I truly believe that together, we can create a better world, one sustainable step at a time.
Parvathy Achyuth,
Founder and Chief brand orchestrator of Zaecy